Annual Fund is Upon Us!
Posted October 17, 2022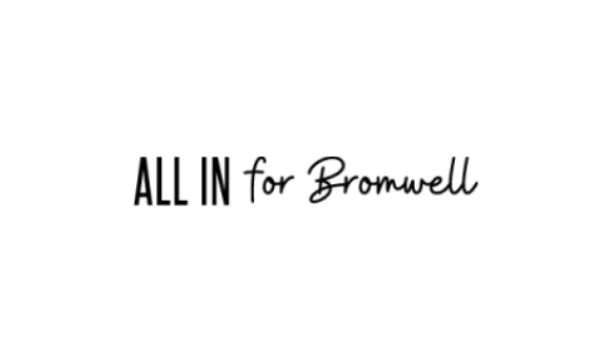 During the next few weeks, you will be hearing more and more (and more, and more) about The Bromwell Annual Fund. Over the course of the campaign that takes place during the time between Fall Break and Thanksgiving Break, we will share all of the ways your donations have a direct impact on every student, every day, in every Bromwell classroom. We will celebrate our paraprofessionals and share stories from our teachers. You will see pictures of the unique, enriching experiences that students at Bromwell have because of you!
As I said, we will talk about a lot of things in room parents emails, Bwell Bulletins and through weekly PTA eblasts (don't worry, we will give you a break from our emails after the Annual Fund is over!) but before we get started, there is an important big topic to discuss first:
WHY DONATE MONEY TO A PUBLIC SCHOOL?
Many of you have probably been thinking this, and it's a great question. Why should we donate money to support public schools, when we pay taxes that are earmarked for this purpose?!? We are going to do our best to give you an easy answer to a complicated question, because we think it's important.
Denver Public Schools (DPS) receives funds from various Federal, State, and Local sources. All of these funds are pooled and then re-distributed to schools using a per-pupil funding model. Each school receives a baseline, per-pupil allocation ($5,210 for Bromwell this year). Additional per-pupil funding is added, based on the number of students at the school who qualify for Free or Reduced Lunch and who are language learners; as well as Title 1, Mill Levy distributions, Federal COVID relief, and ECE funds. For Bromwell, the final per-pupil allocation is $7,213. In comparison, DPS reports their average per-pupil funding for 2021-22 is $9,614, with the highest needs schools
receiving over $12,000 per-pupil. This funding model is important because it allows for equitable distribution of resources to the schools with the most needs.
We fundraise for Bromwell because our school's per-pupil allocation is just enough to keep the lights on, the copy machine working and teachers and staff paid. Without your support and generosity, our school would be a very different place. The Annual Fund is about celebrating our community and the focus is on participation (100% school-wide participation by November 19th!). Every single dollar donated by members of the Bromwell community and beyond will ensure next year's All School Grant, Classroom and Teacher Grants, and PTA Community Support Funds will remain at the same or increased level. In fact, because of your generosity last year, we were able to increase Classroom Grants, Staff Allocations and the PTA Community Support Funds to pre-pandemic levels!