Bromwell Safety Protocols
There is nothing more important to us than your child's safety. In moments of crisis or threat of crisis, Principal von Weise stays in constant communication with DPS Safety and Security and adheres to every protocol and guideline to ensure the physical and mental safety of your children.
We ask that in moments such as these that the community remembers that our job as a school is to first ensure the safety of your children, and then to communicate out to families once receiving guidance from DPS.
Please see the image below for the different types of standard response protocols.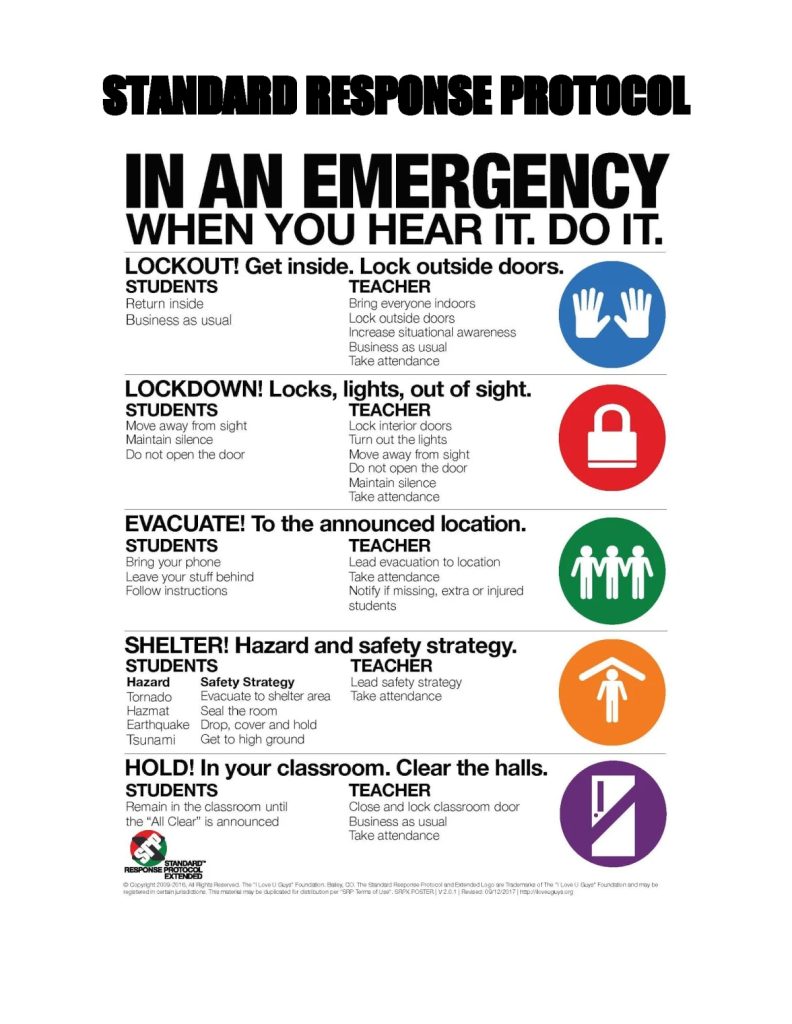 For more information from DPS please see the following:
DPS Emergency protocol link: https://safety.dpsk12.org/emergency-protocols/
DPS Safety and Security page: https://safety.dpsk12.org/