B – Well Bulletin
Posted June 2, 2022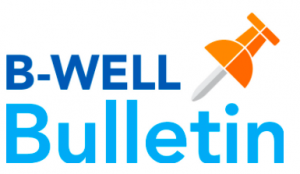 June 2, 2022
Our Final Bromwell Bulletin for the year!
CSC Meeting Today @ 3:30pm (Google Meets)
Bromwell Office Closures/Dates
MY Denver Card
Breakfast & Lunch over Summer
First and foremost, we wish everyone a safe and happy Summer Break!!! Please join us for tomorrow, Friday June 3, to start the summer off. Kona Ice and Walking Taco will be on campus tomorrow at 12:45/Pick-Up. Also, please keep your eye out for Bromwell meet-ups with Kona Ice over the summer.
Summer Closure Dates – The Bromwell Office will be closed June 7 to August 1. Email communication during this time will be received, but responses may not be timely. Staff will return on August 15, and class lists will be communicated as early as possible prior to students' first day back on August 22.
MY Denver Card – Looking for things to do this summer? All DPS students have free access to recreations centers, libraries, and cultural facilities using their MY Denver Card. Please find more information and apply HERE.
DPS Summer Breakfast & Lunch – All students have access to free breakfast and lunch again this summer through DPS. Participating school locations and times can be found HERE.