B Well Bulletin
Posted October 7, 2021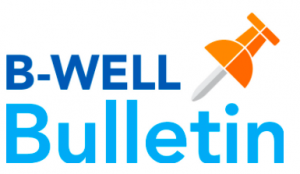 October 7, 2021
Important dates and information included in this week's Bromwell Bulletin!
Bromwell Movie Night
Bromwell Beautification Day
Communications Outline
Breakfast & Lunch Menus/Offerings
Hispanic Heritage Month
Disability Awareness Month
Bloom School Pictures
Vision/Hearing/Dental Screening
Library Update
Calendar Planning:
October 8 – MOVIE NIGHT! (Brothers BBQ Orders Due TODAY, 10/7, by 3pm)
October 10 @ 1-4pm – Bromwell Beautification Day
October 12 – PTA Meeting Via Zoom (Zoom Link )
October 15-19 – NO SCHOOL (Conferences will NOT be held on October 15)
October 21-22 – Bloom School Pictures
Helpful links:
Bromwell Movie Night – Join us for our Bromwell Movie Night on Friday October 8th!! We will be watching Luca and ordering from Brothers BBQ. Orders must be in by 3pm TODAY!
Bromwell Beautification Day! – Fall is upon us, and we would love for all families to join in our Bromwell Beautification Day this Sunday October 10th. We'll divide up teams by zones and get Bromwell spruced up. Bring everyone, and sign up here! https://m.signupgenius.com/#!/showSignUp/10c0d4daaa928aaf4c16-fall
Bromwell Communications (What to expect where and when) – We want to ensure you are receiving necessary info in a timely manner, while trying our best to not be unnecessarily duplicative. There will certainly be some overlap to ensure families are receiving the information they need to stay engaged with the Bromwell community. Here is an outline of what to expect each week from a communications standpoint:
Sunday – Teacher/Classroom Communication – Curriculum updates, teacher updates
Tuesday – Room Parent email – PTA related content
Wednesday (once a month) – Principal Post
Thursday – B-Well Bulletin – School-wide and pertinent district communication
Breakfast and Lunch @ Bromwell – We understand there have been frustrations with daily food offerings not aligning with what is posted on the monthly menu, or there being limited quantities of specific options. Please understand this is no way a reflection of our wonderful Catalina. She works hard to provide nutritious, balanced meals to our students, and ensures that no student goes hungry. Please note that DPS Food Services is experiencing unprecedented supply chain challenges with food and supplies this fall. Advance notice is rarely received of food that is not available from the vendors and distributors so changes may be made on a daily basis to the menus. As a reminder, breakfast and lunch are currently free to all of our Bears. We encourage families to pack lunches if they are unsure whether their student will eat variable options/what is available each day.
Hispanic Heritage Month – Our wonderful music teacher, Ms. Cassie Dean has shared some resources to help us celebrate Hispanic Heritage Month with Music! Please find some additional info here!
Disability Awareness Month – From October 1-October 31, we will be honoring Disability Awareness Month and Dyslexia Awareness Month. We want to feature how our students are learning about, connecting with, interpreting and honoring this cultural moment through their writing, artwork, music, photos and videos. Please find additional info here.
Bloom School Pictures – Picture days are October 21st and 22nd. Bloom has a new registration process called Smile Club. Register soon, if you haven't already, to receive additional images, a coupon code for online orders and email communication about picture day. Head to https://bloomschoolpictures.com/bromwell to learn more. Bloom will also be taking retakes on November 18th in the morning for those families that missed their picture day.
Vision and Hearing Screening dates for the entire school – ALL DPS students (ECE-12th) will have the opportunity to receive screening the school year of 2021-2022. The screenings are NOT an assessment or an evaluation and do NOT replace professional exams. Additional info is attached to this bulletin.
Initial Screening Date(s): Oct 27-29, 2021
Recheck Screening Date(s): Oct 29, 2021
Library Update – We are welcoming ECE and Ms. Mak's 3rd grade classes for a test run this week and will open for all grades next week. We have a huge debt of gratitude to the partnership between Library Services, Ms. Newman, Ms. Mak, Mrs. McEndree and parent volunteers Emily Peros (librarian excellence!), Ashleigh Danielli (beautification) and Lexie Krohn Parker (logistics and communications) as well as Erin Phalen (original Library pioneer and organizer) . Thank you all, and welcome back to the library, Bears!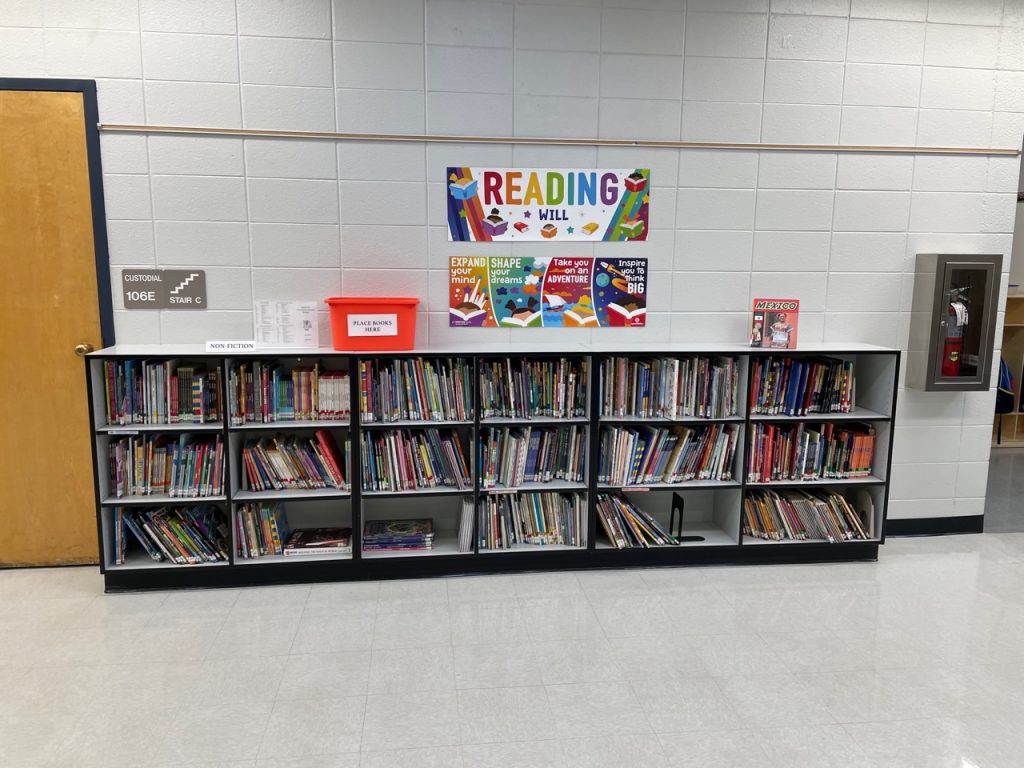 Weekly To Do's:
October 8 – MOVIE NIGHT!
October 10 – Bromwell Beautification Day
October 12 – PTA Meeting via Zoom
October 15, 18, 19 – NO SCHOOL!!!