B- Well Bulletin
Posted October 14, 2021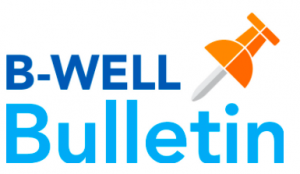 October 14, 2021
Important dates and information included in this week's Bromwell Bulletin!
Health & Safety Update
Breakfast & Lunch
Disability Awareness Month
Bloom School Pictures
Vision/Hearing/Dental Screening
Library Update
Middle School Night
Volunteering Info & Thank You! – Please read to the end! We have a huge shout-out to share!
Calendar Planning:
October 15 – 19 – NO SCHOOL
October 21 – 22 – Bloom School Pictures
October 26 @ 3:15-3:30 Parent Volunteer Walkthrough
October 29 – Come One, Come All to the B-Well Community Fall Crawl!
November 1 @ 6:30-7:30 – Creating Community Meeting
November 4 @ 5:30-7:00 Middle School Night
Helpful links:
Health & Safety Update – Although this information can be redundant, we cannot stress the importance of the safety measures Bromwell has in place to keep our learning environment safe and students in school. We ask that at home parents reinforce the importance of mask-wearing. Students must keep their masks on all day to keep their classmates and staff safe, and they must cover the students nose and mouth and should stay in place without constant adjusting. This is our first and most effective line of defense against COVID-19 for students at this time. Hand washing and keeping a safe distance inside is also paramount. Please remind your Bears to follow these rules for each other!
All students are able to receive a free COVID-19 test thanks to a partnership with COVIDCheck Colorado and the Colorado Department of Public Health and Environment. To schedule a test, visit https://www.primarybio.com/l/cdphe or scan the QR code below.
COVIDCheck Colorado Testing: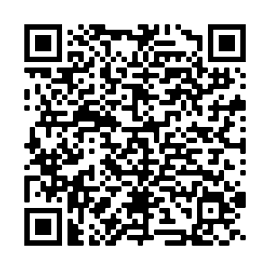 Finally – please keep your Bears home if they are not feeling well!!
Bromwell Remote Learning – In the event of any transition from in-person instruction to a remote learning due to quarantine or weather related school closures, Bromwell Staff will reserve 24 hours to plan for the transition, and to send out remote learning schedules and materials. Students impacted by individual quarantines can expect materials emailed from classroom teachers.
Breakfast and Lunch @ Bromwell – A quick reminder – lunch will not always align exactly with what is posted on the lunch calendar due to a food shortage in the district, and our cafeteria staff, led by Ms. Catalina Ceniceros, continues to work hard to provide healthy options to our Bears. We appreciate everyone's understanding as we navigate these complex times which now include milk shortages. Also, all Bears have now had the opportunity to eat in the cafeteria, practice lunchtime social distancing protocols, and eat quickly and safely. As the weather turns, we will need to have lunch indoors more frequently, and want to ensure we do so as safely as possible! That said, whenever the weather allows, we will continue to have the students eat outside.
Disability Awareness Month – From October 1-October 31, we will be honoring Disability Awareness Month and Dyslexia Awareness Month. We want to feature how our students are learning about, connecting with, interpreting and honoring this cultural moment through their writing, artwork, music, photos and videos. Please find additional info here.
Bloom School Pictures – Picture days are October 21st and 22nd. IF YOU WISH TO HAVE MORE THAN ONE PHOTO TAKEN (AS BLOOM HAS DONE IN THE PAST), PLEASE REGISTER YOUR BEAR BY OCTOBER 20th at 8:00AM, it takes less than a minute! – https://bloomschoolpictures.com/bromwell. Bloom will also be taking retakes on November 18th in the morning for those families that missed their picture day.
Vision and Hearing Screening dates for the entire school – ALL DPS students (ECE-12th) will have the opportunity to receive screening the school year of 2021-2022. The screenings are NOT an assessment or an evaluation and do NOT replace professional exams.
Initial Screening Date(s): Oct 27-29, 2021
Recheck Screening Date(s): Oct 29, 2021
Library Update – The Bromwell Library is open once again to ALL STUDENTS!!! Again, a huge thank you to Erin Phalen, Ms. Newman, Ms. Mak, Mrs. McEndree, Emily Peros, Ashleigh Danielli and Lexie Krohn Parker and their amazing effort to make this happen! Keep an eye out for library books coming home with your Bears!
Middle School Night – The Bromwell PTA will be hosting Middle School Night on November 4th from 5:30-7:00pm to help our families navigate their next step, 6th grade. All ages are welcome, but the event is especially for 5th and 4th grade families. We have around 10 schools committed to being in-person at the event thus far, and aim to have 15 or more committed before the 4th. Masks will be required of all participants at all times. We will be providing additional info as it is available.
Volunteering Info & Thank You – The Bromwell Community volunteer movement is strong! As many new volunteers continue to join the team, we are hosting a quick school walkthrough on October 26th from 3:15-3:30. This will allow new volunteers who have not been in the school to get "a lay of the land" and understand where they will need to be for their volunteering duties. All volunteers MUST complete the DPS screening linked above and submit proof of vaccination to Cindy Probst in the Front Office.
Our parent volunteers are ALL IN for Bromwell! Ahead of launching the Annual Fund next week, we wanted to take this opportunity to recognize all of the parents, guardians and students who are volunteering their time and sharing their talents at Bromwell. In Lunch + Recess Bunch alone, over 40 individuals have signed up for 141 shifts covering days through December! When you see any of these individuals, please give them a shout out. (And if we inadvertently left your name off this list, please let us know so that we can recognize you in the future!)
Kristin Aaker
Courtney Armstrong
Betsy Atkinson
Tara Bardeen
Carla Beal
Stacy Berk
Lesley Bevan
John Blood
Corinne Buchanan
Nina Cassanova
Jessica Chapman
Erin Cole
Jessica Craig
Emily Daniels
Meg de Windt
Andi Debick
Bethany Dillen
Julie Doman
Sarah Dominick
Maryna Drozd Qureshi
Nick Evans
Tay Gates
Jennifer Goethals
Ryan Goethals
Heather Gragg
Warren Greene
Marie Herzog
Dayna Jaynstein
Nedge Kaliqanaj
Arielle Kelly
Jenn Kloeppel
Lexie Krohn Parker
Becky Lauriha
Mark Lauriha
Dee LaVigne
Ingrid Lobo
Dana Lodico
Molly Lucas
Sara Marker
Linda Matthews
Janeen McQuarrie
Christine Mohr
Barb Monseu
Stacy Moore
Natalie Noon
Tanja Nuhsbaum
June O'Brien
Justin Oliver
Jane Olivier
Charlotte Olsen
Tahreem Pasha
Emily Peros
Ashley Pickering
Tate Pierce
Allison Porter
Jeff Porter
Federica Ragusin
Becky Ralston
Courtney Roupp
Kathryn Rue
Allison Russell
Jessa Schlichter
Laura Seitz
Sangeeta Singh
Scott Stapleford
Johnna Stuart
Edd Taylor
Tami Webb
Kara Wefel
Kathy Whitlow
Shawn Williams
Devon Williford
Jill Wilschke
And the following Bromwell students (and alumna) who helped with Beautification:
Will Blood
Claire Blood
Poppy Danielli
Flynn Danielli
Mason Killian
Declan McQuarrie
Genevieve McQuarrie
Ward Phelan
Audrey Sewell
Ella Sewell
Henry Stapleford
Blake Taylor
And if your availability has changed or you are ready to take the plunge, it's not too late to add your name to this list. Click here to get started!
Weekly To Do's:
See you all next week!