B-Well-Bulletin
Posted February 10, 2023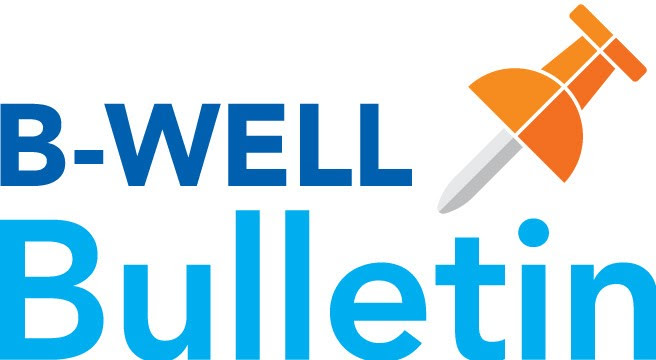 Important Upcoming Dates:
February is Black History Month
TODAY February 9 @ 4PM – CSC Budget Update (Virtual)
February 10 – 5th Grade Dance
February 13 @ 3:00 – 5th Grade Valentine's Bake Sale after school!
February 14 – FINAL DAY Round 1 School Choice
February 17-21 – NO SCHOOL
February 23 – Bear Paw Awards
February 23-26 – Scratch Kitchen Fundraiser
February 27 – Read-A-Thon Week
February 28 @ 7:30PM – State of the Den (virtual)
March 1-3 – Scholastic Book Fair
March 8 – DINE OUT @ Chipotle
March 9 – Caregiver Happy Hour @ Cherry Cricket
March 10 – School/Student Assembly, Ballet Performance
March 14 @ 4PM – CSC Meeting (In-person & virtually)
March 15 @ 12PM – Principal Lunch @ Bromwell
March 16 @4PM – Multicultural Night
GOTR Runner Registration – Calling all 3rd, 4th, and 5th grade girls! Registration for Girls on the Run is open!  Practices will take place Mondays and Tuesdays after school starting March 6th. Please find additional registration information HERE. If you have any questions, please reach out to Carolyn McEndree at carolyn_mcendree@dpsk12.net.
Read Across America Spirit Week! – Bromwell is planning for spirit week to coincide with our Read-A-Thon and book fair starting February 27th. Here is the spirit week plan:
Wacky Monday – Reading takes you everywhere! Wear your wildest & wackiest outfit along with some crazy hair!
Neon Tuesday – Reading gives you a brighter future. Wear your bright and neon clothes.
Character Wednesday – Reading gives you character. Dress up as your favorite storybook character.
Pajama Thursday – Reading makes your dreams come true. Wear your pajamas to school!
Bromwell Spirit Friday – Reading makes you strong. Wear your Bromwell gear or colors to show how strong your school spirit is!
Scholastic Book Fair – Our schedule for classroom times at the book fair have been finalized! Please check out the schedule HERE. This schedule is also noted on our sign-ups for Book Fair volunteers, which can be accessed HERE. Please keep your eye out for printed info on how to set up your Bear's e-wallet ahead of the fair. This is an exciting event for our students. Please remember, there are a lot of "non-book" items at the fair; if you only want your student to purchase books, it's a good idea to set expectations prior to them visiting the fair.
Bear Biz Featured Business – Our featured BearBiz this week is The Cherry Cricket. The Cricket continues to be amazingly supportive of the Bromwell community, and is an all-around great local spot for a bite to eat. Our recent DINE-OUT at the Cricket brought many Bromwell families together, with laughs, smiles, and great food. Please remember our upcoming Happy Hour at the Cricket on March 9th! We hope to see everyone there. #BearBiz!
And finally… our February Culture Corner! (This is provided by Emily Grant, Cannon (3rd) and Spencer's (K) mom). February is Black History Month, when the nation reflects and pays tribute to the generations of African Americans who fought with adversity to achieve full citizenship in American society.
There are so many great events happening in Denver to celebrate Black history! One my family will be checking out is a family-friendly puzzle hunt that takes place over four stops on the larger, self-guided Five Points Historic Walking Tour. More info about that and many other events can be found here and here. The Colorado Black Chamber of Commerce has a huge list of Black-owned businesses to check out. DPS put together a fantastic Black-authored book list for all ages, available on SORA! Denver Public Library also has a great book list, and some teaching resources are available here. When looking for resources, I noticed the DPS website showcases Bromwell's 2022 display, "Celebrate Black Artists for Black History Month and All Year Long." I love that! Please let us know how your family is celebrating Black History Month!
and a few reminders…
Volunteering @ Bromwell –
Final Call for PTA Nominations – Nominations for next year's Board will close on February 14. Please find the nomination form HERE.
Returning to Bromwell for the 23/24 School Year – Planning on returning to Bromwell nest year? Please find the intent to return form HERE. If you have any questions, please reach out to the front office.