B-Well Bulletin
Posted February 23, 2023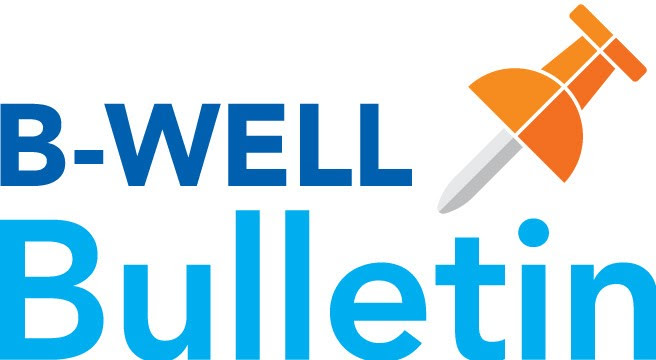 February 23, 2023
Important Upcoming Dates:
Spring Enrichment Registration is Open
February 23-26 – Scratch Kitchen Fundraiser
February 27-March 3 – Read-A-Thon Week
February 28 @ 7:30PM – State of the Den (virtual)
March 1-3 – Scholastic Book Fair
March 3 – Report Cards/ Interim Progress Letters
March 8 @ 8:15AM – Bromwell Science Fair 
March 8 – DINE OUT @ Chipotle
March 9 – Happy Hour @ Cherry Cricket (Adults only)
March 14 @ 4PM – CSC Meeting (In-person & virtually)
March 15 @ 12PM – Principal Lunch @ Bromwell
March 16 @ 4PM – Multicultural Night
March 20 – Class Photos
"State of the Den" – We hope you can join Principal Von Weise and the Senior Leadership Team on 2/28 @ 7:30PM via Google Meets for the "State of the Den". The discussion will include school-wide winter/interim testing data (literacy and math) and updates from each of our grade levels. There will be a question/answer session as well.
Nurse Brooke – Did you see our very own Nurse Brooke highlighted in DPS's celebration of black excellence? Nurse Brooke is truly one worth celebrating. Check out the video HERE. 
Let's show some school spirit for reading week! –
Wacky Monday (2/27) – Reading takes you everywhere! Wear your wildest & wackiest outfit along with some crazy hair.
Neon Tuesday (2/28) – Reading gives you a brighter future. Wear your bright and neon clothes.
Character Wednesday (3/1) – Reading gives you character. Dress up as your favorite storybook character.
Pajama Thursday (3/2) – Reading makes your dreams come true. Wear your pajamas to school!
Bromwell Spirit Friday (3/3) – Reading makes you strong. Wear your Bromwell gear or colors to show how strong your school spirit is!
Bear Biz Featured Business – Our featured BearBiz this week is Worboys Design. Starting a new business? Launching a new campaign? Rebranding? The team at Worboys are pros in design direction and brand management. Check them out at worboysdesign.com.
Finally, don't miss the attached flyer with information about our upcoming Fun Run and Auction!
and a few reminders…
Volunteering @ Bromwell –
Yearbooks – It's hard to believe, but it's that time of the year again. If you would like to order a Bromwell YearBook, you can do so now HERE.
Returning to Bromwell for the 23/24 School Year – Planning on returning to Bromwell nest year? Please find the intent to return form HERE. If you have any questions, please reach out to the front office.