B-Well Bulletin
Posted March 10, 2023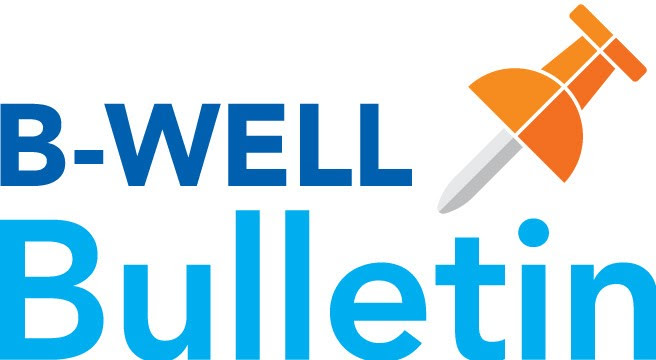 March 9, 2023
March 9, 2023
Important Upcoming Dates: (new events are bolded)
March 10 @ 8:30AM – PTA Meeting (in person & virtually)
March 12 – DAYLIGHT SAVINGS BEGINS (clocks forward)
March 14 @ 4PM – CSC Meeting (In-person & virtually)
March 15 @ 12PM – Principal Lunch @ Bromwell (Questions? Submit them HERE)
March 16 @ 4PM – Multicultural Night
March 17 – Wear Green for St. Patty's Day!
March 20 – Class Photos
March 21 – DINE OUT @ Mici
March 21 – 5th Grade ELA CMAS Testing Starts
March 23 – Bear Paw Awards
March 27 – April 3 – NO SCHOOL – Spring Break
There have been so many great things going on at Bromwell, there are almost too many to share! As the saying goes, a picture is really worth 1,000 words. Below, please find photos of our Bears rocking the Science Fair; they were all so excited to share their findings, and there were some really interesting hypotheses shared from 3rd, 4th, and 5th grades!
We also have photos to share from Ms. M in the Art Room; 5th grade was capturing gorgeous landscapes, 4th was painting dragons, 3rd was painting monsters, and 2nd working with clay.
Finally, our retired 4th Grade teacher, Mr. R (Steve Replogle), has been back in the house working with our 4th and 5th graders to publish an addition of The Bromwell Blabber featuring stories of students' PERSONAL BESTS. If a copy didn't come home with your Bear, check it out HERE. There are some lovely stories included, and it's easy to see why Balarat is such a huge hit with our 5th graders. What an amazing tradition for all of our Bears to look forward to.
BearBiz Featured Business – Our featured Bear Biz this week is Shake Shack. Shake Shack has been supporting Bromwell big time lately with a burger drop for staff this week, a DINE OUT coming up soon, AND providing items for our upcoming spring auction. Bromwell is feeling the love! Let's reciprocate next time we crave a burger. www.shakeshack.com, located at 3rd & Josephine.
Culture Corner – March is Women's History Month! There are many great ways to highlight women's history, one of which is through art. The city of Denver has a Women's History Month Public Art tour. You can also check out the Denver Public Library's Writing Women Back into History.
Also in March, the Denver Saint Patrick's Day parade takes place on Saturday, March 11.
And, the ancient Hindu tradition of Holi marks the end of winter with a vibrant festival of colors. The Hindu Temple and Cultural Center of the Rockies is hosting a celebration on Sunday, March 12.
Finally, the month of Ramadan begins on March 22. Ramadan is a month of fasting, prayer, reflection, and community celebrated by Muslims worldwide. Here is a list of beautiful children's books about ramadan.
We recognize that the best resources are those that come from members of the culture themselves. Please let us know if you want to share how you celebrate this month!
B-Well Garden Update – Have you ever wondered about our Bromwell Garden and how it works? Bromwell Garden is sectioned into family plots, Denver Urban Garden plots, and school plots. Bwell Garden will be hosting a lottery for an opportunity to have a plot for the 2023 gardening season. If you are interested in having a plot, please fill out the google form by April 4th. Families that are chosen via lottery will be notified on April 7th. We look forward to having you be a part of the Bwell Gardening community!
Reminders…
Multicultural Night (3/16) – Multicultural Night is next week! Everyone is welcome – bring food, drinks or items to display that represent your family and your culture. Or just come and check out what others are sharing!
March PTA & CSC Meetings – Both PTA and CSC are meeting this month and planning for next year. If you want your voice to be heard, please be sure to attend!
March 10 – PTA Meeting @ 8:30AM in the multipurpose room at Bromwell. The agenda can be found HERE.
March 14 – CSC Meeting @ 4PM at Bromwell. Enrollment discussions and choice offerings for next year will be discussed.
Yearbooks – If you would like to order a Bromwell YearBook, you can do so now HERE. The deadline to order is April 21st.
Returning to Bromwell for the 23/24 School Year – Planning on returning to Bromwell nest year? Please find the intent to return form HERE.
The March 8 Issue of the Denver Human Services Community Digest can be found HERE.