B-Well Bulletin
Posted March 16, 2023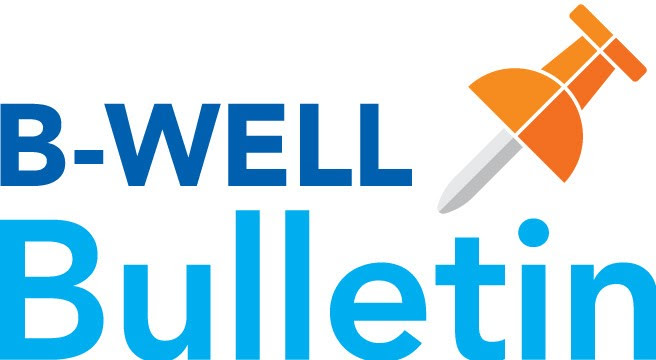 Match 16, 2023
Important Upcoming Dates: (new events are BOLDED)
Spring Attendance Goals – Attendance matters. Students who are absent more often than their peers do not perform as well as those with higher attendance rates. DPS' goal for all of its schools is to achieve an attendance rate of 95%. The good news is, Bromwell's current rate is 94%. We just need a few more Bears in school each day to reach our goal! As winter illnesses start to subside, we hope to see all of our Bears engaged in learning each and every day. We hope all of our families will commit to reaching our 95% goal!
The Auction Committee needs your help! – Do you have something to donate for the live or silent auction? Tickets, experiences, gift certificates, a place in the mountains? Or maybe your music teacher or kid's tutor would donate a few lessons? Please email Charlotte at charle.walker@gmail.com with ideas or a donation. If your business doesn't have something that can be auctioned, please consider sponsorship instead. More info can be found HERE. Thank you!
Round 1 Choice – Due to the recently announced closure of three DPS elementary schools, the Choice window has been extended. Round 1 Choice will now close on March 22, with families being notified of choice placements mid-April. Our Bromwell CSC and Senior Leadership Team will aim to start extending choice offerings as soon as lists are finalized! We aim to be fully enrolled for the 23/24 school year.
Summer Connections – We will continue to share summer programing information as it is available. First, check out DPS' Summer Connections! This is a 5-week (June 12 – July 14) program open to rising 1st – 5th graders preparing students for future success. Find more information HERE.
Finally, check out this video of our amazing 3rd Graders asking questions of Superintendent Marrero and his thoughtful responses!
Reminders…
B-Well Garden Plot Lottery – Our Bromwell Garden Committee will be hosting a lottery for an opportunity to have a plot for the 2023 gardening season. If you are interested in having a plot, please fill out the google form by April 4!!!
Yearbooks – If you would like to order a Bromwell YearBook, you can do so now HERE. The deadline to order is April 21st.
Returning to Bromwell for the 23/24 School Year – Planning on returning to Bromwell nest year? Please find the intent to return form HERE.
The March 8 Issue of the Denver Human Services Community Digest can be found HERE.