B Well Bulletin
Posted October 25, 2021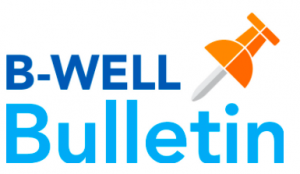 October 22, 2021
Important dates and information included in this week's Bromwell Bulletin!
Bromwell Annual Fund
Data Dig Day (Occurred October 19th)
B-Well Community Crawl
Remote Learning
Middle School Night
Volunteering Info
Discounted Elitch and Rapids Tickets
Calendar Planning:
October 26 @ 3:15-3:30 – Parent Volunteer Walkthrough
October 27 – 29 – Vision and Hearing Screening
October 29 – Come One, Come All to the B-Well Community Fall Crawl!
November 1 @ 6:30-7:30 – Creating Community Meeting
November 4 @ 5:30-7:00 – Middle School Night
November 11 @ 4:00 – CSC Meeting (Zoom Link)
November 18 – School Picture Make up date/Retakes
Bromwell Annual Fund – The Bromwell Annual Fund kicks off this week! Please keep your eye out for additional communication directly from Bromwell's PTA. Today marks the official kick-off to fundraising at Bromwell with the Annual Fund! A donation to the Annual Fund is one of the ways you can be ALL IN for Bromwell, to help bridge the gap between per-student funds provided by Denver Public Schools and what it actually costs to give each of our Bromwell Bears the best learning environment possible.
Bromwell's Data Dig Day – Bromwell's first Data Dig Day was on Tuesday October 19th. Teachers and staff analyzed each student's academic body of evidence, including iReady diagnostic results. As Bromwell works toward its Major Improvement Strategy of Individualized Learning, teachers will create individualized goals and learning plans for literacy, math, and SEAL for each student.
B-Well Community Fall Crawl – On October 29th, our Bears will be participating in our B-Well Fall Crawl. Wear your costume! wear your Bromwell Spirit Swag! Bring a smile, and let's celebrate fall!!! The parade will begin at 1:45, starting with the 5th graders and working the way down the grade levels to ECE. There will be a parade about the basketball courts first so everyone can see each other prior to heading out for the neighborhood parade. Please find the map included here: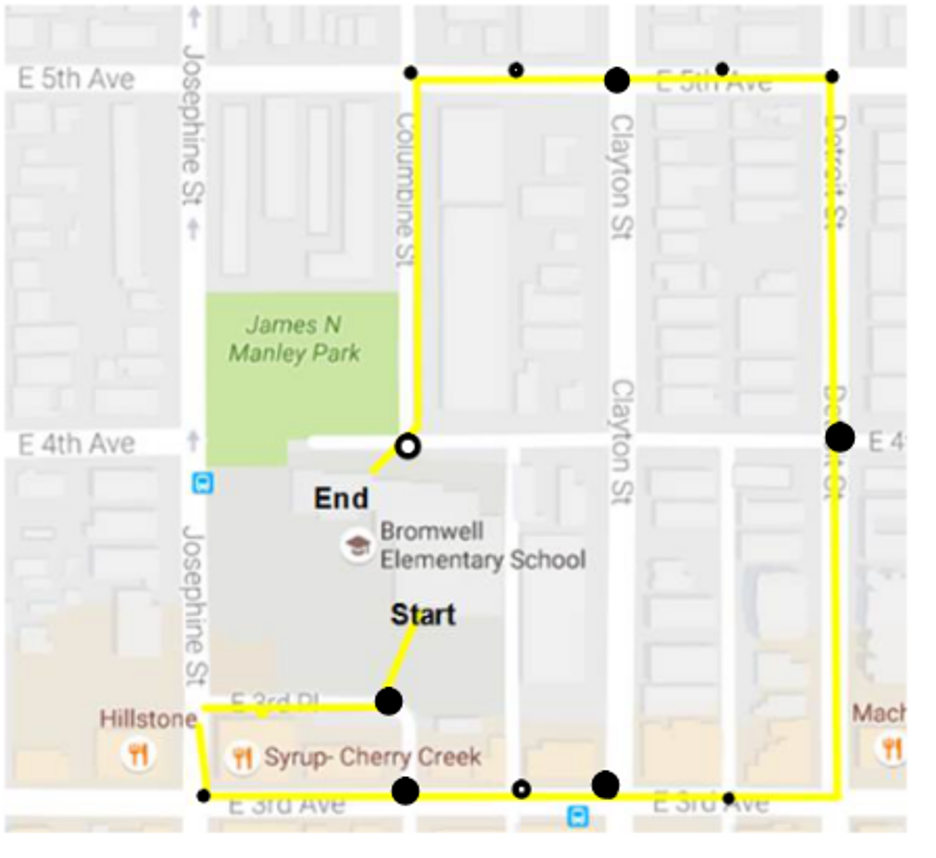 Bromwell Remote Learning – In the event of any transition from in-person instruction to a remote learning due to quarantine or weather related school closures, Bromwell Staff will reserve 24 hours to plan for the transition, and to send out remote learning schedules and materials. Students impacted by individual quarantines can expect materials emailed from classroom teachers.
Middle School Night – The Bromwell PTA will be hosting Middle School Night on November 4th from 5:30-7:00pm to help our families navigate their next step, 6th grade. All ages are welcome, but the event is especially for 5th and 4th grade families. We have 12 schools committed, included both public and private options. Masks will be required of all participants at all times. Tables will be set up in a socially distance fashion.
Volunteering Info – The Bromwell Community is continuing to welcome new volunteers! Thank you! Reminder: we are hosting a quick school walkthrough on October 26th from 3:15-3:30. This will allow new volunteers who have not been in the school to get "a lay of the land" and understand where they will need to be for their volunteering duties. All volunteers MUST first complete the DPS screening form found HERE. The Volunteer interest form can be found HERE.
The return of our beloved Bromwell Library has brought smiles to the faces of students, staff, and parents volunteers. The library is truly the heart of our little school, not only because of its location, but because children come and go on various days, bringing with them stories and knowledge that will fuel their growth and expand their minds. We are so grateful to those who have made our library a reality this year. To sign up to volunteer in the library, please click HERE. For additional at home reading resources, please connect to SORA. The options are seemingly limitless! Use your Bear's lunch# and their DOB to access the SORA library.
Helpful links:
Weekly To Do's:
School Fees!!! If you have not yet paid your school fees, please do so here: https://portal.dpsk12.org
Signup for K, 1, 3, 5 Lunch+Recess Duty (11:00 – 11:50) – HERE
Signup for 2nd & 4th Lunch+Recess Duty (11:50 – 12:35) – HERE
School Tour for Volunteers can sign up HERE
Grade 3-5 Pumpkin Art is up at Starbucks! Thank you so much to our parent volunteers, Kara Wefel, Stacy Herzog, Amy Everard, Lexi Parker, and Tausha Thiret for framing our Bears' art!