B-Well Bulletin
Posted April 20, 2023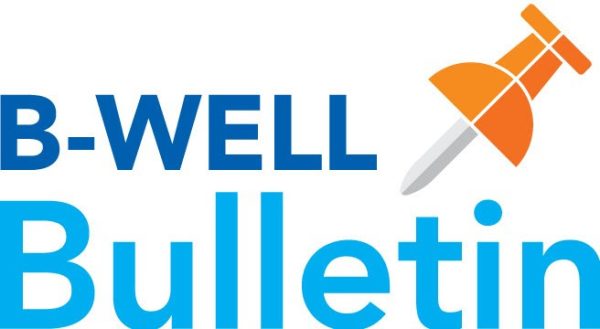 April 20, 2023
Important Upcoming Dates: (new items are BOLDED)
April 26 – Administrative Professionals Appreciation Day
April 26 @ 6PM – Free Virtual Education Event: Executive Function (Flyer below)
April 27 – Bear Paw Awards
April 27 – Lou Collective Shopping Event
April 29 – DPS STEAM Expo & Robotics Exhibition
April 30 @ 9-11AM – Bromwell Beautification Day
May 1-4 – Staff Appreciation Week
May 2 @ 5-6:30PM – Citywide Elementary Art Show @ the DAM
May 5 – FUN RUN!!!
May 6 @ 6:30PM – Back to the 90's Auction
May 9 @ 4PM – CSC Meeting
May 11 @ 8:30AM – PTA Meeting (In Person)
Yowza! How are there only six weeks of school left?!? These next several weeks will be packed, and we will do our best to ensure everyone is informed. Please keep reading for details on our upcoming Bromwell events!
Fun Run Fundraising Update: We are off to a super-duper start with our Fun Run Fundraising! If we receive a donation from every state, the Senior Leadership Team and Mr. Tay will take a pie to the face! Our Bears seem to get an enormous amount of joy watching this happen, so let's help them out! Reach out to friends farm and wide and see if they can share a small donation! Fundraising pages can be found HERE. If you would like to volunteer for the Fun Run, please sign-up HERE.
Back to the 90's Auction Update: Still need to purchase tickets? Grab them HERE. There will be a Live Auction during our 90's party at the Skylight on Saturday night (5/6), and also a Silent Auction that goes live on Monday 4/24. The latter is were you can snag the highly coveted teacher experiences and buy-a-shares. We will send an additional reminder when the Silent Auction goes live!
Elementary School Art Show @ the DAM: Join us May 2nd for the Elementary School Art Show at the Denver Art Museum to celebrate student artists from across the district. Some of our very own Bromwell Bears will be showcased: Gunnison Beardsley (K), Leo Steinfeld (K), Ari Schlichter (1st), Zaida Malone-Deakins (2nd), Lizi Chang (3rd), and Wilfred Blake (5th)!
Lunch Volunteering: You might be wondering where the lunch volunteer sign-up went. Well, there's no need to sign-up anymore, you can just show up! Please be sure that you've completed your background check, and sign-in at the front when you arrive. There's no limit on the number of parents who can help on any given day, at any given time. So if you feel the urge, come join us for lunch! Mr. Tay has the kids in line, and it's so much more fun to help this year!
A few quick updates and reminders…
1st Day School Supplies – Orders for school supplies for next year can be placed HERE. There's a promo running now… if 50 Bears order supplies before the end of April, Bromwell will be entered to win $2,500 free supplies for next year!
Bromwell Beautification Day – Grab your gardening gloves and rake and join us Sunday April 30! Sign-up for a specific job HERE.
Yearbooks – If you would like to order a Bromwell YearBook, you can do so now HERE. The deadline to order is TOMORROW April 21st.
Student Council Sock & Undie Drive!!! – Final day to bring donations of new socks and undies for our student council drive is TOMORROW!
Returning to Bromwell for the 23/24 School Year – Planning on returning to Bromwell next year? Please find the intent to return form HERE.