B-Well Bulletin
Posted May 18, 2023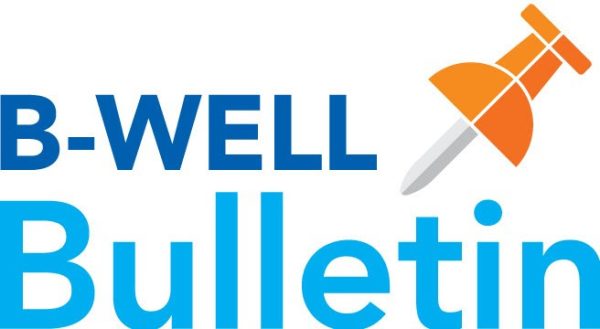 May 18, 2023 
Important Upcoming Dates:
May 18 – DINE OUT Tonight @ Mod Market (Flyer attached) 
May 22 – Field Day!!! (Volunteer Sign-up)
May 29 – NO SCHOOL – Memorial Day
June 2 – Last Day of School (1PM Dismissal)
June 6 – Report cards will be available on Parent Portal, Bromwell will not be printing report cards.
Last Call for the Auction – You can still snag the remaining few spots at teacher events and/or Buy-A-Shares HERE.
Safety Updates – We have recently added additional safety measures at Bromwell to keep our students and staff safe. Visitors and volunteers to our school will now be required to check-in using our Raptor system. Front office staff will be happy to assist you, and will provide you with a temporary badge while you are in the school.
23/24 School Year Planning – A few more important items:
Registration – All students, new and returning, will need to register for the 23/24 school year. For choice families, you must accept your choice offer prior to enrolling. Please register your students through the Parent Portal. Also, it's not particularly straightforward, so HERE are some helpful instructions.
Transportation – All students must re-apply to ride the bus, even if they currently ride the bus this year. Please find additional details HERE.
Culture Corner – May is Asian American Native Hawaiian and Pacific Islander Heritage Month! We join in paying tribute to the generations of Asian, Native Hawaiians and Pacific Islanders who have enriched America's history and are instrumental in its future success. There are many great ways to celebrate and learn. Here are great resources from the Denver Public Library. There are celebration events all over the city! The Art Museum has exhibits, Westword curated a great list of AANHPI owned restaurants.
May is also Jewish American Heritage Month! We pay tribute to the generations of Jewish Americans who helped form the fabric of American history, culture, and society. Denver Public Library has a great book list for all ages. Check out the JCC calendar for information on events this month.
Principal Von Weise shared in her recent Principal Post that our dear Ms. Cindy will be retiring next week. She wanted to share a quick note with the community:
Dear Bromwell Families:
After 19+ years of calling Bromwell my home I will be leaving. It has been such a pleasure getting to know your families and watching your children grow. Your support, respect and kindness will never be forgotten. I will miss you all.
All the best,
Cindy Probst
"How lucky I am to have something that makes saying goodbye so hard." – A.A. Milne (Winnie-the-Pooh)