Bromwell Bulletin 9/7/23
Posted September 7, 2023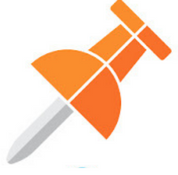 We need all families to complete the YouBenefit! Form – this affects our federal funding! Families who fill out the YouBenefit! Form may qualify to receive discounted school fees, class materials, bus passes, utilities support and more! Please complete the form no later than September 30th.
We have new procedures when dropping off students late, picking them up early, or bringing them something they forgot.

If a student needs support walkin to class, a front office member will assist them.
If an item is being dropped off, a front office member will get it to your student.
Please complete our Late Check In Form to make drop off easier! Need to pick up early? Please complete our Early Check Out Form. **This does not notify the teacher or office what time the child needs to be picked up, please still email your student's teacher and Ms. Ieasha**

Looking for the lunch menu? It can be found at DPS School Cafe
---
Mark Your Calendars!
Wednesday 9/13 – First PTA Meeting: Join us for the first community PTA meeting of the school year at 8am at school! More details in the PTA Corner.
Tuesday 9/19 – Picture Day: Pictures will be taken outside and make up day is 9/28. Class photos will be taken in the Spring. After the pictures are taken, you will receive an email from Doug Wells with a link to view, order and choose your yearbook pose from your child's pictures. There are no prepayments or sign-ups required. Just have your children dressed for picture day. Contact Doug if you have any questions: wellsphotographic@gmail.com or 303-726-1858 (text preferred).
Friday 9/22 – No School: This is a planning day for teachers, no students in the building.
Friday 10/6 – Bromwell Annual Movie Night!: Join us for an outdoor movie on the Bromwell Playground. More details to come!
---
CSC Update
The first CSC meeting will be on Tuesday 9/19 from 4-5pm, both in person and virtual.
We are looking for nominations to fill an empty seat. Nominations are due by 9/12 and then we will send out a ballot for the community to vote. Below is guidance from the CSC bylaws. Please complete the Nomination Form HERE.

Member Diversity
The diversity of the school student population should be represented, whenever possible, in the CSC committee membership. Prior to election planning each year, current CSC members will review a snapshot of the Bromwell student body population to ensure each group will be represented for the following calendar year. These statistics should include, but not be limited to:

BIPOC/ non-BIPOC
In-boundary/ out of boundary
English as a second language/ Multi-Language Learners
CSC Representatives (either teachers or parents/guardians) shall provide a voice for for each of Bromwell's specific instructional programming:

General Education
Special Education
Highly Gifted and Talented
"Representation" will be achieved by electing members that are included within diversity groups, or by members assigned to provide a voice for a specific group(s).
Terms:
CSC committee members are elected to a one or two-year term. Members may be elected to no more than three (3) successive terms. Staggered terms may be used to promote continuity.
---
Join us on Wednesday, 9/13 at 8:00AM for our first meeting – on the agenda are updates on volunteering, family events, communications, and fundraising.
Our first Staff Appreciation effort is coming up on 9/18. Help us Stock the Staff Lounge by signing up here.
Want to volunteer in person at Bromwell? Please be sure to register with DPS and get the background check done here and check in with your state issued ID when you get to school. There is some periodicity required for the background checks, so please login to that site and make sure you are up to date before volunteering. Upcoming opportunities include the PTA-led and volunteer staffed library!
Wondering where to head for dinner tonight, if there's a great tailor in the neighborhood or who the best pediatric dentist is in Denver? Check out our sponsors at Bear Biz and tell them thanks for supporting your student's school!
We are looking for your input as we plan for Family Movie Night on October 6th at Bromwell. Vote for your pick here!
And finally, our first issue of the Bromwell PTA Newsletter is out. It's also linked on the website, www.bromwellpta.org, so be sure to click around there too.
---
Stay up to date with Bromwell on Social Media, follow us here:
Facebook: https://www.facebook.com/bromwellelementary
Instagram: https://www.instagram.com/bromwellelementaryschool/