Bromwell Bulletin 9/14/23
Posted September 14, 2023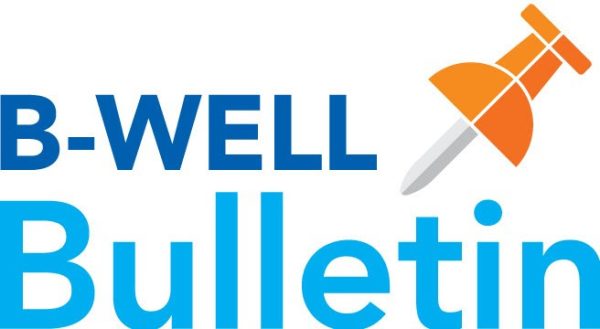 We need all families to complete the YouBenefit! Form – this affects our federal funding! Families who fill out the YouBenefit! Form may qualify to receive discounted school fees, class materials, bus passes, utilities support and more! Please complete the form by September 30th.
Thank you to all who have been able to volunteer during lunch and recess! Please remember to grab in orange vest from the lobby when you check in before heading down to the cafeteria.
If you would like to volunteer in Art, please contact Lisa Merenius at lisa_merenius@dpsk12.net. If you'd like to volunteer in STEAM, please contact Carolyn McEndree at carolyn_mcendree@dpsk12.net.
---
Mark Your Calendars!
Monday 9/18 – Our Volunteer-Run Library Opens!: We are entering our third year of our fully volunteer run library! Thank you to all in the community who have been able to help kids check out books. Please sign up HERE. If you need training, please email Karen Calle from the PTA at volunteers@bromwellpta.org
Tuesday 9/19 – Picture Day: Pictures will be taken outside and make up day is 9/28. Class photos will be taken in the Spring. After the pictures are taken, you will receive an email from Doug Wells with a link to view, order and choose your yearbook pose from your child's pictures. There are no prepayments or sign-ups required. Just have your children dressed for picture day. Contact Doug if you have any questions: wellsphotographic@gmail.com or 303-726-1858 (text preferred).
Friday 9/22 – No School: This is a planning day for teachers, no students in the building.
Friday 10/6 – Bromwell Annual Movie Night!: Join us for an outdoor movie on the Bromwell Playground. More details to come!
Wednesday 10/25 & Thursday 10/26 – Conferences for Kinder – 4th Grade: Conferences will take place in the evening. Your teacher will provide a sign up.
Monday 11/6 & Wednesday 11/8 – 5th Grade Conferences: Conferences will take place in the evening. Your teacher will provide a sign up.
---
CSC Update
The first CSC meeting will be on Tuesday 9/19 from 4-5pm, both in person and virtual.
We are looking for nominations to fill an empty seat. We've closed our nomination window and now need you to vote! Ballots are due by 9/18. Please complete the ballot HERE.
---
We need YOU! Help us Stock the Staff Lounge on Monday by signing up here.
Library opens next week! Volunteer in the library by signing up here!
Thanks for coming to our first meeting of the year. Apologies that the google meets link didn't work. We will have posted minutes on our website by next week: www.bromwellpta.org
Remember to get tickets to The Man Party! Don't let the name fool you, all genders are welcome. The event is adult only.
Movie Night is coming up soon on 10/6! Want to see The Super Mario Bros Movie, Elemental or Spider Man, Spider-Verse??? Vote for your pick here!
Don't forget to check out our Bromwell PTA Newsletter
---
Stay up to date with Bromwell on Social Media, follow us here:
Facebook: https://www.facebook.com/bromwellelementary
Instagram: https://www.instagram.com/bromwellelementaryschool/