Bromwell Bulletin 9/28/23
Posted September 28, 2023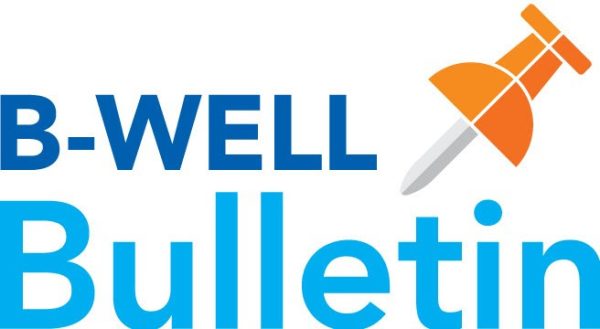 Our Volunteer-Run Library is Open! We are entering our third year of opening our library, thanks to all of the amazing volunteers in our community! Please sign up HERE. If you need training, please email Karen Calle from the PTA at volunteers@bromwellpta.org
We need all families to complete the YouBenefit! Form – this affects our federal funding, we need every family to complete one! Families who fill out the YouBenefit! Form may qualify to receive discounted school fees, class materials, bus passes, utilities support and more! Please complete the form by September 30th.
---
HGT Update
DPS offers cognitive ability testing, the CogAT, for all 1st, 3rd, 4th, and 5th graders each year to determine magnet eligibility status. Test results may also be used as part of a body of evidence for Highly Gifted and Talented identification.
If your child is already magnet eligible, there is no need for him or her to take the CogAT test. If you have any questions regarding your child's magnet eligibility status, please feel free to reach out to me. For more information on the CogAT, please see the attached information regarding the test. If you would like to have your child participate in this optional testing, please go to the following link and register your child by midnight October 13th.
Online CogAT Testing Nomination
Penelope Pickle
Gifted and Talented Advisor and Small Group Teacher
---
Mark Your Calendars!
Friday 10/6 – Bromwell Annual Movie Night!: Join us for an outdoor movie on the Bromwell Playground. We will be showing Elemental, Shake Shack is doing a give back, and 5th grade will be selling candy. Use code DONATE25 when ordering Shake Shack to give Bromwell 25% back. Grab some dinner and a blanket, and join us!
Wednesday 10/11 – PTA Meeting: Join us in person at school or virtually at 8am.
Fall Break – October 12/13 & 16/17: No school for students.
Wednesday 10/25 & Thursday 10/26 – Conferences for 1st – 4th Grade: Conferences will take place in the evening. Your teacher will provide a sign up.
**Kindergarten conferences will be scheduled by the teachers separately**
Tuesday 10/31 – Bromwell Annual Fall Crawl: Come cheer on our Bears as they parade through the shopping district and neighborhood! We will need volunteers to help with sidewalk crossings, more details will come. Costumes optional but encouraged.
Monday 11/6 & Wednesday 11/8 – 5th Grade Conferences: Conferences will take place in the evening. Your teacher will provide a sign up.
---
Need some excitement and smoked meats in your life? Join a few Bromwell Dad's as they host the 9th Annual Man Party on October 7th! Details and tickets here. Don't let the name fool you, all are welcome to the adult only event!
Don't forget to join the PTA so you vote and voice is heard! Our next meeting is 10/11 at 8am, both virtual and in person at school.
Library at Bromwell is OPEN! Thanks to everyone who has stepped up to help, but we could use some more coverage. Please, Sign up here!
Did you see an email from your grade's room parent this week? If not, please add your contact information to the google sheet being shared by your teacher. Not sure what we are talking about? Please email your teacher.
We are excited to share that Bromwell has a presence with the state-wide Colorado Gives Day fundraising effort! We are happy to be a part of this longstanding Colorado tradition. Please share our page with friends and family!