DPS Summer Connections
Posted April 25, 2022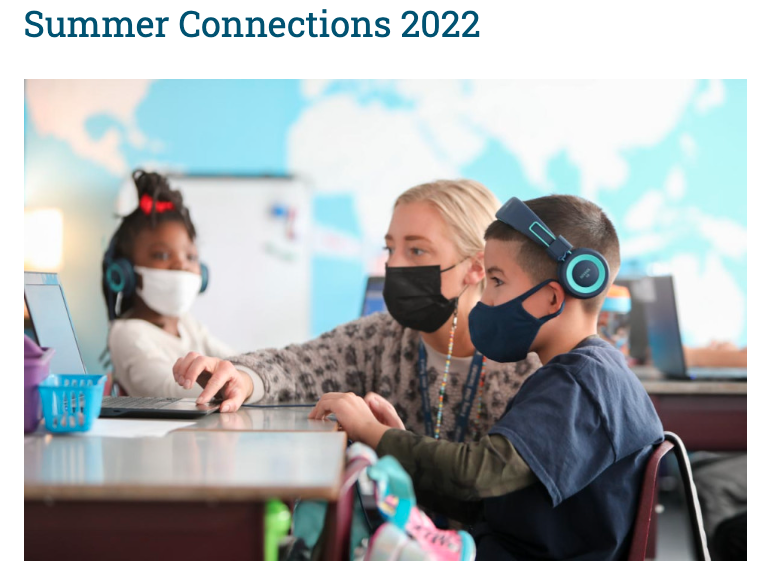 Applications due April 29th.
If you are looking at additional practice for your Bear this summer, DPS is offering a 6 week Summer Connections (formally summer school) options to ALL DPS FAMILIES.
Summer Connections (redesigned Summer Academy) is a free, 6-week academic program that is open to all rising 1st through 5th-grade students. This full-day program focuses on preparing all elementary students for future success.
There are a few programming options offered by DPS for students who have Individualized Education Programs (IEPs). Please contact the Special Education team if you are unsure which program is best for your student. Participation and attendance in the Extended School Year (ESY) program is a priority for students who are eligible for these services.
Students will engage with content they will see in the upcoming school year, which will include instruction in foundational literacy, math and science. Our enrichment partners will guide students for 60 minutes each day through hands-on activities aligned with that day's academic lessons
Check out THIS LINK for more information.