Principal Coffee Dates Have been Scheduled!
Posted September 15, 2022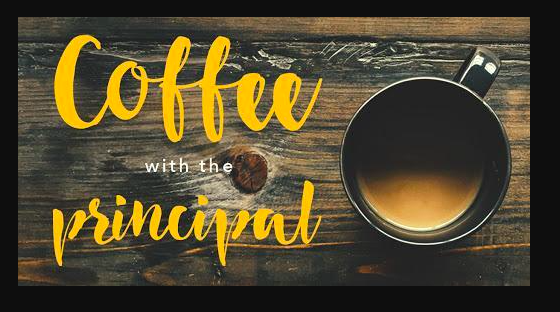 Coffee (or Lunch) With The Principal
Connect with Principal von Weise and other community members over a cup of coffee to hear general updates and learn about specific topics. New this year: Principal von Weise has added a lunch option!
2022-2023 Coffee (or Lunch!) With The Principal Schedule
Monday, Oct. 24, 2022 @ 12pm
Thursday, Dec. 15, 2022 @ 8:30am
Friday, Jan. 6, 2023 @ 8:30am with Kelly Urbanowski (Principal Intern and Senior Team Lead)
Wednesday, Mar. 15, 2023 @ 12pm
At this time, there is not a hybrid option available for these events; however we will post a recap of what was shared and a Q & A doc on this website and in the Bwell Bulletin after each event.
Use this link to submit questions and topic ideas:  https://forms.gle/sVPVCTd3rUEmRm72A